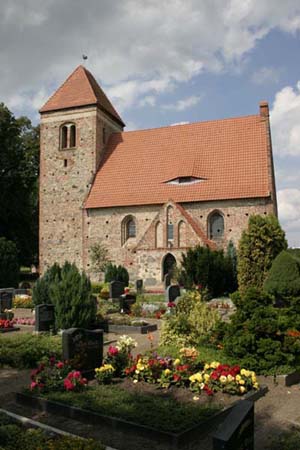 The church of Sommerstorf, west of Pasewalk, Mecklenburg-Vorpommern
A drive through rural Mecklenburg-Vorpommern reveals a gently rolling countryside dotted with hundreds and hundreds (who really has the time to count them all?) historic churches. Many were built in the 13th and early 14th centuries from the rocks found in the fields around the hamlets which they serve. These churches are treasures and sadly, many of them are in a state of disrepair following decades of neglect under Communism followed by the dramatic drop in church attendance as the younger, busier generations take over. It's a hobby of mine to capture as many of these as possible with my digital camera. Some of these churches are beautifully maintained, like the one at Sommerstorf, shown above. Stories abound of communities converting churches to (gasp!) cafes, bookstores, community centers and even private homes. Hey, what you gonna do with an 800-year old building when no one is left to pay to repair the roof?
Watch our web site for more churches added to our upcoming European Focus archive. I'm working on putting all 2,200 locations photographed for family historians on the web in the coming months.