Planning the Trip of a Lifetime
Experience the history and hidden corners of Europe with a flexible itinerary created just for you, your family or your friends.
As a guest, enjoy:
Quality, personal service
A customized trip
Travel at your pace
Couples, families or groups of friends
James Derheim has 33 years of experience in:
Austria
Belgium
Croatia
Denmark
England/UK
France
Germany
Ireland
Italy

Luxembourg
Norway
Poland
Portugal
Scotland
Slovenia
Spain
Sweden
Switzerland
Wales
The alternative to mass-produced, run-around tours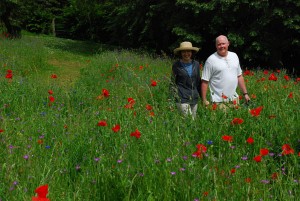 European Focus tours are the antidote to the bus trips which promise a packed itinerary but deliver hectic, dawn to dusk schedules which are impossible to keep up with, much less enjoy.
How European Focus Provides an Authentic Experience
Wind down in distinctive small inns and hotels to luxury five star properties
Take in back roads scenery not possible on big bus tours, which stick to major highways
Relax with flexibility and spontaneity built into our daily plan
Have closer contact with the locals, something not possible on a group tour
Relish in off-the-beaten track experiences
Enjoy unmatched personal attention
Time to Truly Experience the Country
Seasoned traveler James Derheim will help you with all of the uncertainties of travel. Language difficulties, getting around, finding the right restaurant – these are all easy for someone who has spent more than half of his life living in Europe. With a trip completely designed around your pace and interests, you don't have to worry about being left behind because James is right there with you. Are we joined at the hip? Of course not. You have James' guidance for as much or as little of the day as you desire. Best of all, James provides a total experience "all in one, and one for all" meaning he can do multiple country tours without having to shunt you off to a partner or another company. You start and end your adventure with James.
Are you ready to join the steadily growing European Focus family of happy guests? Please fill out a short Vacation Tour Interest Form. James will promptly respond with a proposed itinerary. You're never added to an annoying mailing list just for asking.