April 2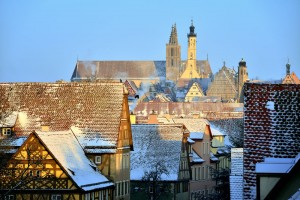 Experience the markets of Dresden, Seiffen, Plauen, Zwickau, Coburg, Bamberg, Nurnberg, Rothenburg ob der Tauber, Ulm and Augsburg on this relaxed, luxurious 12-day adventure.
Micro-Group with only 10 persons invited! Compared to the run-around, rush-rush-rush of the big bus tours, this tour is the antidote with plenty of browsing time, plenty of time to soak up the history and the ambience of these places and to enjoy cozy pubs and restaurants, beautiful scenery and the best personal attention from your drivers and guides.
Priced at $6,600 pp including round trip air (coach) from an East Coast gateway city to Dresden and return from Munich. Dates of the trip are departure on November 26 and return on December 8.
Adults only, please. Participants must have an ability to walk and to be in an overall excellent physical condition as it is impossible to drive right into or very close to the markets.
No single supplement. Deposit amount of $750 pp holds your place.
Entire cost of the trip is due in advance. Payment deadline is April 19, 2013.
Credit cards are not accepted for this trip.