June 9, 2016
The 270th trip of our career.
No one has taken more private tours with us than Art and Carol from New Jersey. Their first trip was in 2007 in Germany. Since then, we have explored France, Spain (2), Portugal (2), Italy, Ireland, Croatia, Slovenia and Austria. Their most recent trip was to Germany including some sites connected with the history of Martin Luther the Reformer, plus villages along the Fairy Tale Road in north central Germany. Art and Carol found us by searching on the internet after having taken some chauffeur trips in the past plus some independent train travel. Here are just a few shots from their trip.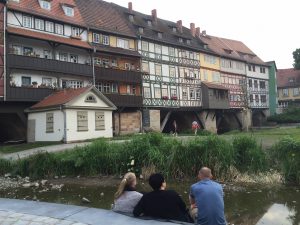 Only European Focus Private Tours has the depth of knowledge and experience gained from 26 years of intensive travel to turn any trip into the "Trip of a Lifetime." Contact us today to get started on your own private adventure in Europe.