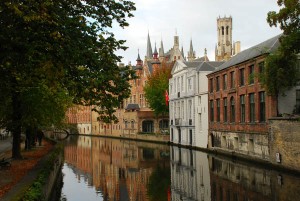 However you choose to spell it, and the Germans and the French and the Belgians all have their own spin on it, Bruges is one of Europe's loveliest cities. We always enjoy taking our guests here, because it's one "wow" moment after another in a city seemingly frozen in time.
The historic city centre is a prominent World Heritage Site of UNESCO. Along with a few other canal-based northern cities, such as Amsterdam, it is sometimes referred to as "The Venice of the North."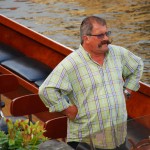 One of the special places is the immense, towering "Church of Our Lady," featuring a lovely pieta by Michelangelo purchased by a wealthy merchant and given to the church and the city on the condition that it be visible to the public and not hidden away for "special eyes only." The statue has rested in the church, in the open, since 1514.

Bruges many narrow lanes, quiet parks and interesting shops plus one of the most gorgeous hotels we use make this a five-star attraction for all.
Bruges is part of our "Experience Europe for 2012" tour, the details of which are listed above.