We took the back country roads from Cashel to Tralee on our way to a two-night stay in Europe's westernmost town, Dingle, on the Dingle Peninsula. These narrow lanes allow the traveler to see the real Ireland, and to take photographs which would not be possible if you're on the big, fast-moving roads.
First up, is it a pub, or is it a mortuary? It depends!
In Kilmallock.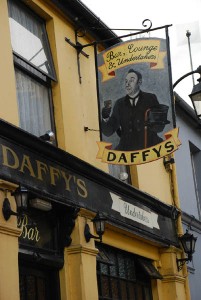 Further on down the same road in Kilmallock, a creative and fun way to show the transportation of peat, still used to warm homes and businesses all across Ireland.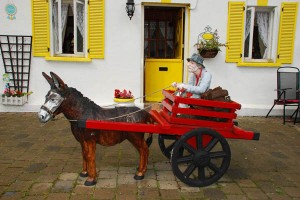 On we drive, stopping often to take photographs of the changing landscape. In Ireland, the clouds are a major attraction. You never know from one ten minute segment to the next what you're going to get. Bob Leitzell captures the rolling hills near Tralee.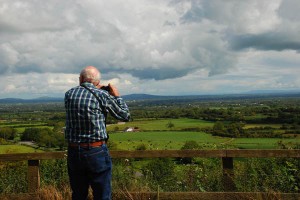 Nearing Dingle, we take the high road over Connor Pass, noticing along the road the many signs urging buses and trucks to turn back before it is absolutely too late! This is one of the most narrow roads in Ireland and the view over the stone wall to the right is not for the faint of heart. A cold waterfall caused us to stop and pause for a few minutes before the next rain shower chased us back into the warm jeep.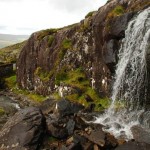 After cresting Connor Pass, our first view of the town of Dingle, bathed in a momentary bath of sunshine through thick clouds.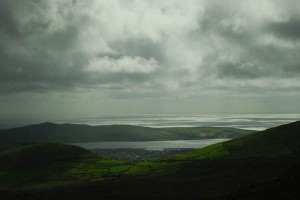 All photographs on the European Focus blog are by James Derheim