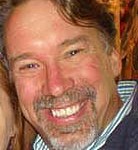 Leading private group tours in Europe since 1996, James' specialties include any country in Europe, Scandinavia or Great Britain. He is also known for his widely acclaimed family history discovery tours. James is German-speaking and capable in Italian.
While he conducts most tours to Europe from April through October, James is available year round. Check his calendar below to plan your best vacation dates.
NEW as of 2012: We have partnered with a reputable company in Germany to help us with overflow requests for travel in Germany, Austria and Switzerland. Please contact us today to see if you can be served during a time when the three European Focus guides are otherwise engaged.
Guide James Derheim: Europe Tour Schedule & Openings