Photos of Your Ancestral Homeland in Europe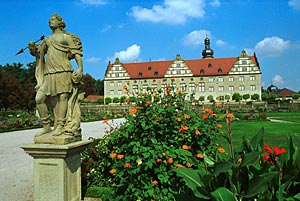 James Derheim brings your ancestral town right into your living room.
See your ancestors' place of worship and the other important buildings that were standing when they lived in the town.


Learn about the past. Your ancestral town is brought to life in beautiful, informative photographs that capture the town as your ancestors knew it.


Involve family members who may have had only a casual interest in your genealogical pursuits. Photographs and digital video breathe new life into documents that may bore those not involved in your hobby.


Build a connection to your ancestral town through in-depth reports that convey the atmosphere of your ancestral town and provide clues to expand your research into new and exciting directions.
Names, dates and places brought to life in beautiful, professional photographs.

Now that you've discovered your ancestors' town of origin in Europe, you may be curious to know what their church, the countryside around their town and the buildings your ancestors would have seen every day of their lives in the "Old Country" look like. European Focus has been providing the answers to these questions since 1990. More than 2,200 towns have been photographed for genealogists since then.

Your ancestral town can be digitally photographed for you in: Austria, Belgium, Czech Republic, Croatia, Denmark, England, France, Germany, Holland, Hungary, Ireland, Italy, Luxembourg, Norway, Poland, Scotland, Slovakia, Slovenia, Sweden, Switzerland and Wales. I will work in other areas by special request.


"This service has saved me from making a long and expensive journey. Short of having been there myself, your photos and narrative are the next best thing. Thank you, my curiosity is satisfied, and very nicely too!"
— Laura C., Naperville, IL

"The photos are truly world class and have added to my ability to explain our Thu?Nringian and Bavarian family roots to those family members who have only a passing interest in genealogy."
— Mel W., Albany, NY

"This has really inspired me to finish the family history and illustrate it with your beautiful pictures..."
— Regina E., Ocean Springs, MS

"We all sat around my mother as she turned the pages and watched her eyes get wider and wider. It was great when she saw the house where her great-grandfather was born."
— Amy G., Orlando, FL

"I received your package yesterday. Thank you so much. What a beautiful presentation you put together. I am looking forward to giving this to my aunt when I go to Chicago in March."
— Noreen S., Pasadena, CA