Planning the Trip of a Lifetime
Experience the history and hidden corners of Europe with a flexible itinerary created just for you, your family or your friends. Ours are the only small group tours available in the world that are built specifically around clients' wishes. Unlike the big bus tours, we don't drag you from one cathedral to the next and force march you through endless museums! We tailor your trip to your interests and there are no compromises to be made (by you) because this is your trip, created for you.
Many inquiries sent to us start with 'Do you have any trips that offer…' and the answer before we even get to the part after 'offer' is always yes, because we custom-design every one of the trips we lead specifically around our clients' wishes. As private tour guides and European experts, we have turned the concept of organized tours on its head, asking you what you want to see and do, and when, and for how long, rather than asking you to accept a cookie cutter trip that has been created, packaged and priced for mass appeal. One of our recent guests put it best, when we asked him why he and his wife have chosen European Focus twice for trips, with a third in the planning stages now. Veterans of many high-quality group trips with Smithsonian and other groups, Pete said, `You fill in the blanks left behind by the organized tours.´
European Focus trips are not for those seeking cheap travel. No quality goods or services should be. Our concentration is on quality, personal service and ensuring our clients have the best possible experience. As in the case of any exceptional service, our adventures are not for those whose primary concern is cost. They are, instead, for those who want a hassle-free experience with memories to last a lifetime from a trip which has been custom-tailored around their unique interests and abilities.
Our adventures are for singles or groups up to 10. (We can handle larger groups on request) We never mix and match strangers on any of our tours. We ask that our guests make up their own group, even if your "group" is just you and your partner or spouse. About half of the trips we put together each year are for just two people.
Possibilities abound for discriminating adventure seekers who wish to discover:
Austria
Belgium
Croatia
Denmark
England
France

Germany
Hungary
Ireland
Italy
Luxembourg
Norway

Poland
Scotland
Slovenia
Sweden
Switzerland
Wales
The alternative to mass-produced, run-run-around tours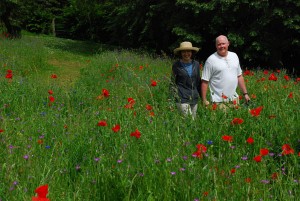 Our slow-paced, introspective tours are the antidote to the "If it's Tuesday, this must be Belgium" trips which promise a packed itinerary but deliver hectic, dawn to dusk schedules which are impossible to keep up with, much less enjoy. Your trip is planned entirely around your wishes, interests and capabilities.
Time to Truly Experience the Country
Bus tours (even the more expensive, so-called "exclusive" ones) race you through countries and cities at breakneck speeds, the philosophy seeming to be "quantity instead of quality" with exhausted travelers plodding along with headphones and nametags. These people just don't look as if they are on vacation. They look like they are on a forced march.
Experienced travelers James and Jenean Derheim have completely turned the concept of escorted travel in the other direction, pacing our trips according to our guests' needs and desires. We offer plenty of free, unstructured time but also offer suggestions for activities, based on our knowledge of the area. Breakfast time is up to you. Where to eat dinner? We consult with you on that, too. And unlike those bargain tours, we never force a "chicken or beef" menu on you. What and when you eat is up to you. We completely spoil our clients with unmatched attention. As a result, half of our tours are with people who have been with us two, three or in some cases, six or seven times.
How We Provide an Authentic Experience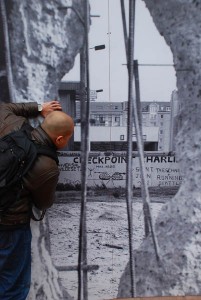 We stay in everything from distinctive small inns and hotels to luxury five star properties. Where we stay depends on your needs and your budget.
As often as possible, if this is of interest to you, we take the back roads to enjoy the countryside and gain a better understanding of how people go about their daily business outside the cities
We offer itineraries with the possibility for flexibility and spontaneity built into our daily plan
We get out and meet and talk to the locals so that you can come away from your experience feeling as if you were truly in a foreign land, and not insulated as in the case of the mass bus tours or cruises
We provide off-the-beaten track experiences for those who want to get away from where "all the other tourists go"
We provide unmatched personal attention to your comfort and facilitation of your "trip of a lifetime"
We limit our trips to fewer than 50 clients per year. These fortunate few will get to experience the European Focus way of travel. Are you ready to join our steadily growing family of happy guests? Please fill out our short Vacation Tour Interest Form. We will promptly respond with our proposed itinerary. You are never added to an annoying mailing list just for asking.